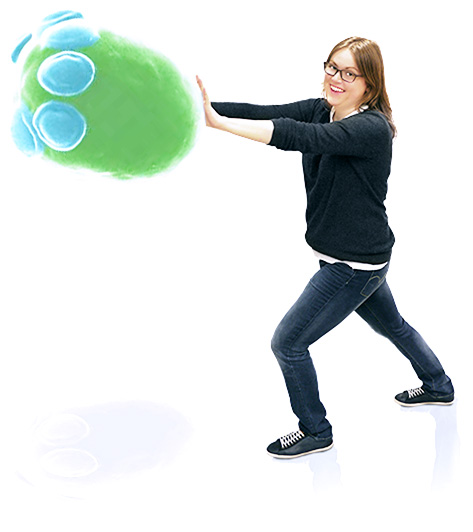 Name Jason D. Galpin
Born in Vancouver, Canada
Email jason-galpin@uiowa.edu
Training
1992 – B.Sc. Chemistry, Simon Fraser University, Burnaby, BC
1996 - M.Sc. Chemistry (Organic Synthesis w. Saul Wolfe), Simon Fraser University, Burnaby, BC
2001 - Ph.D. Chemistry (Bio-organic Chemistry w. Martin Tanner/Brian Ellis), University of British Columbia, BC
2001-2003 - Post-Doctoral Fellow (Chemistry w. Craig Townsend), The Johns Hopkins University, Baltimore, Md, USA
2003-2006 – Post-Doctoral Fellow (Biological Sciences w. Allison Kermode), Simon Fraser University, Burnaby, BC
2006-2009 - Research Associate (Pharmaceutical Sciences w. Adam Frankel), University of British Columbia, BC
Project Synthesis of unnatural amino-acids for incorporation into ion channels via the technique of nonsense suppression.
Likes Biking, running, astronomy, Wreck Beach, fine dining and great beer.
Dislikes Lack of dry ice, acid spills, dead oocytes.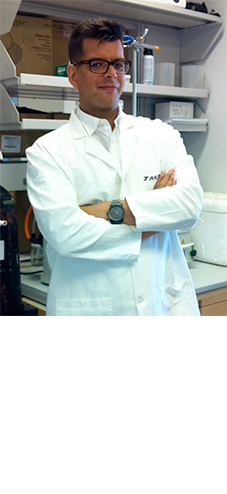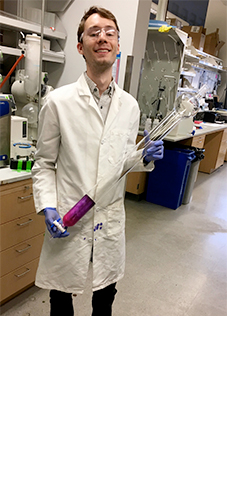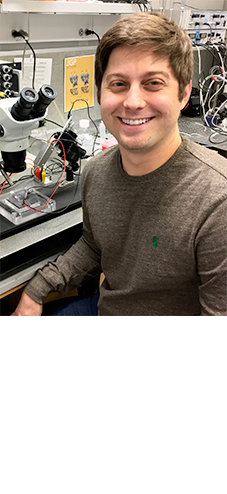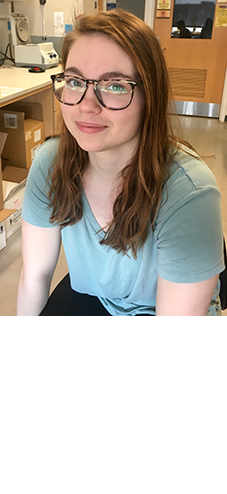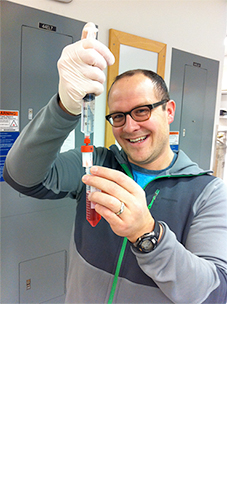 Name Christopher A. Ahern
Email christopher-ahern@uiowa.edu
Born in Minnesota, USA
Training
1992 – B.Sc. Chemistry and B.Sc. Molecular Biology, UW-Madison, USA
1992-93 – Post-baccalaureate researcher UW-Madison
1993-95 – Category 2 road cyclist, Albuquerque, New Mexico, USA
1995-96 – Research Technician
1996-2002 - Graduate student, Department of Physiology (UW-Madison)
2002-2007 – Post-Doctoral Fellow, Thomas Jefferson Medical College, Philadelphia, PA, USA. Adviser: Dr. Spike Horn
Current Project Sodium channels as regulators of electrical signaling in the cardiovascular and nervous systems.
Likes Funding (all kinds), patch-clamping (all configurations), non-natural amino acids, Spanish guitar, road and mountain biking, skate skiing, food (all kinds).
Dislikes No funding (all kinds), bad cells, flat tires, no snow, bad food (all kinds).

Name Stephan Pless
Email spless@interchange.ubc.ca
Born in Hamburg, Germany
Training
1997-2004 – Diploma in Biochemistry and Molecular Biology at the University of Hamburg, Germany

2005-2008 – PhD in Neurobiology at the University of Queensland, Australia

Current project Incorporation of unnatural amino acids and voltage-clamp fluorometry on voltage-gated sodium and potassium channels.
Likes Fencing, hiking, Mt Barney, snowboarding, windsurfing, functional knees, well behaved Xenopus oocytes and Astra.
Dislikes Disfunctional knees, warm beer and rainy days.